Burgers & Hot Dogs
_____________

FRESH HAND CUT FRIES

 
Food Made Perfect For You

 
FACEBOOK: The Dashboard Diner consistently offers excellent, affordable Food truck food with a passion and attention to detail. Excellent flavors and fast reliable service have brought us back almost weekly.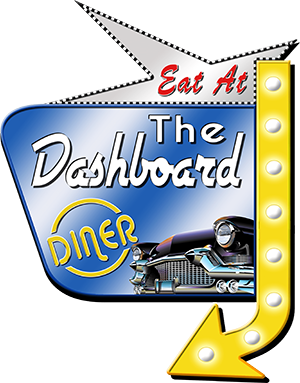 JUST WHAT YOU'VE BEEN LOOKING FOR!
__________________

We are a family owned and operated seasonal roadside food stand located on Rt 9 in Spencer, MA. Our passion is to serve quality  homemade food, fresh & fast. We take pride in our scratch recipes and never frozen ingredients. We source local and sustainable when possible. Come enjoy one of our best in Spencer MA Cheeseburgers or Hot Dogs. Try our perfectly Grilled Cheese Sandwiches and Fried Chicken Strips. Our French Fries are hand cut fresh every day and made the natural way. Our Home made Ice Cream and Tropical Frosty drinks will cool you off in the summer heat. Once you give us a try, you will be back!
FACEBOOK: Really good burger... 👍🏼... I just stopped here for the first time (very quick stop) and I'm definitely coming back to discover more from the menu and eat ice cream 🍦with family and kids... I tried their homemade ice cream (delicious 😱)
Great experience... thank you 🙏🏼
FACEBOOK: My wife and I ate here for burgers and fries. The service was great and the food was delicious. We will definitely be going back.